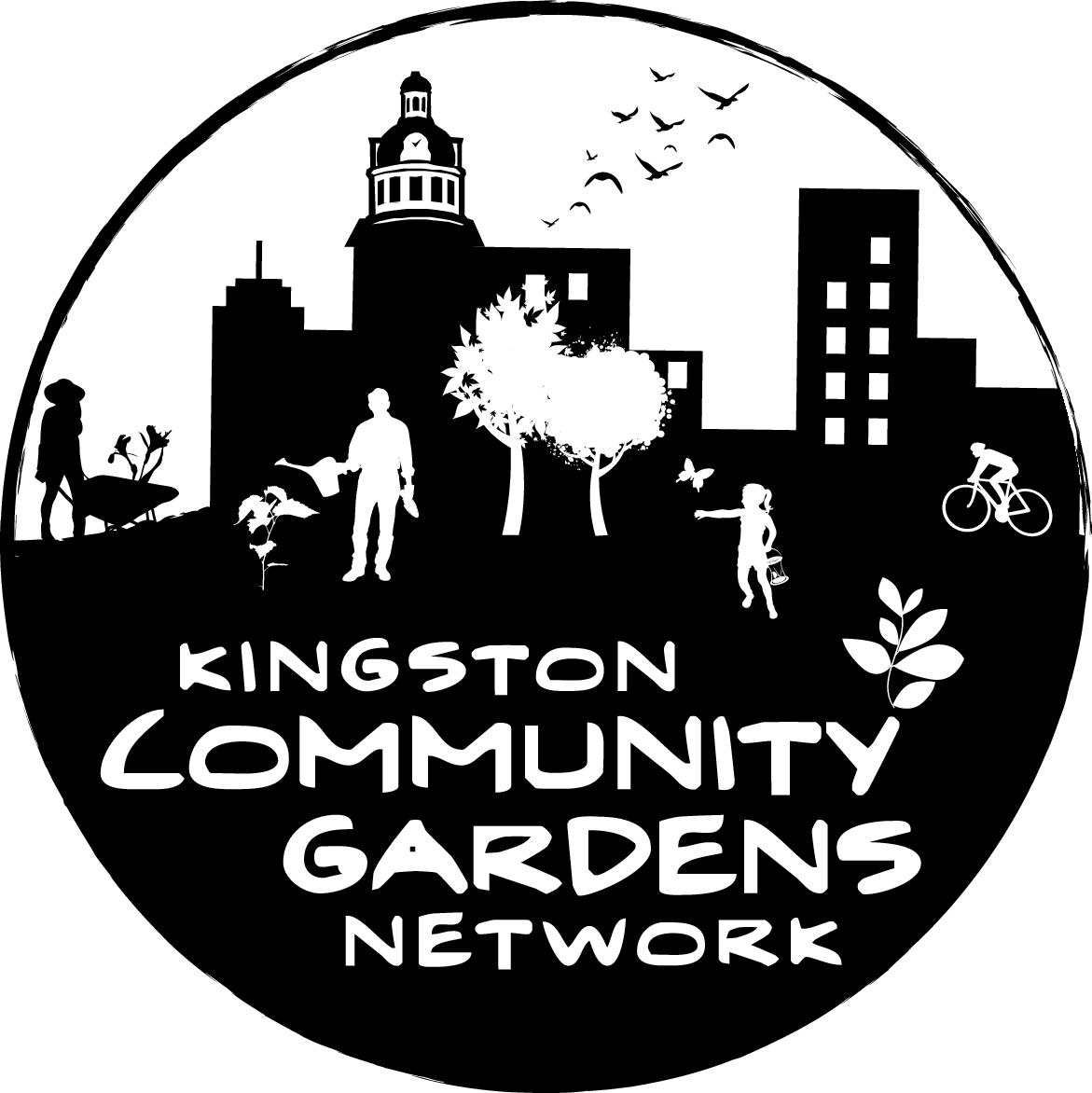 Supporting Community Gardens &

Inspiring Kingston to Grow Good Food
COVID-19 and Community Gardens

COMMUNITY GARDENS ARE AN ESSENTIAL SERVICE!
As essential food services, community gardens are allowed to operate during the COVID-19 lockdowns. KFL&A Public Health considers community gardening to be very low-risk with regard to the likelihood of COVID-19 transmission.
Please follow current local and provincial public health guidelines, including social gathering limits, while at your community garden.

The Kingston Community Gardens Network has collaborated with KFL&A Public Health and the City of Kingston to draft COVID-19 Safe Operating Recommendations for Community Gardens. Please review these before opening your garden for the season.
We Want YOU to #Garden4Good!

Loving Spoonful/Kingston Community Gardens Network has partnered with the Kingston Area Seed System Initiative (KASSI) and the Rideau 1000 Islands Master Gardeners to launch a campaign we are calling "Garden For Good".

The COVID-19 crisis is laying bare the vulnerabilities and inequities of the industrial food system. To increase the resilience of our food system, we need to grow a LOT MORE food and seeds locally! And not just in the countryside - Kingston's city-scape holds vast potential for urban agriculture. You can grow food and seeds almost anywhere - window sills, containers, balconies, backyards, front yards and community gardens.
If you're new to gardening, never fear! We'll support you with tons of tips and tricks, weekly live Q&A zoom chats with Master Gardeners, a weekly small group vegetable garden coaching call, a forum for exchanging seeds and plants with your neighbours, and a hub for sharing the harvest! If you have kids, this is a great way to get outdoors and learn new skills as a family.
Loving Spoonful will distribute surplus garden produce to those in need, as usual, through the Grow-A-Row program.

Find more details here​ and join the Garden for Good YGK Facebook group to keep in touch!
Find your local community garden
​
Check out our interactive map of Kingston's community gardens!

Kingston is home to 35 community gardens, plus 21 GROW Project school gardens.

Visit the Local Gardens page to find the full list.
If you are interested in joining a community garden, please email the coordinator of that garden (contact info on the Local Gardens page).

General inquiries can be send to gardens@lovingspoonful.org
Follow us on Facebook!
KCGN Sponsors
We are grateful to our supporters who also believe that gardens lead to more vibrant, healthy, food-secure communities! If you are interested in providing sponsorship to the Kingston Community Gardens Network (financial or in-kind), please contact gardens@lovingspoonful.org