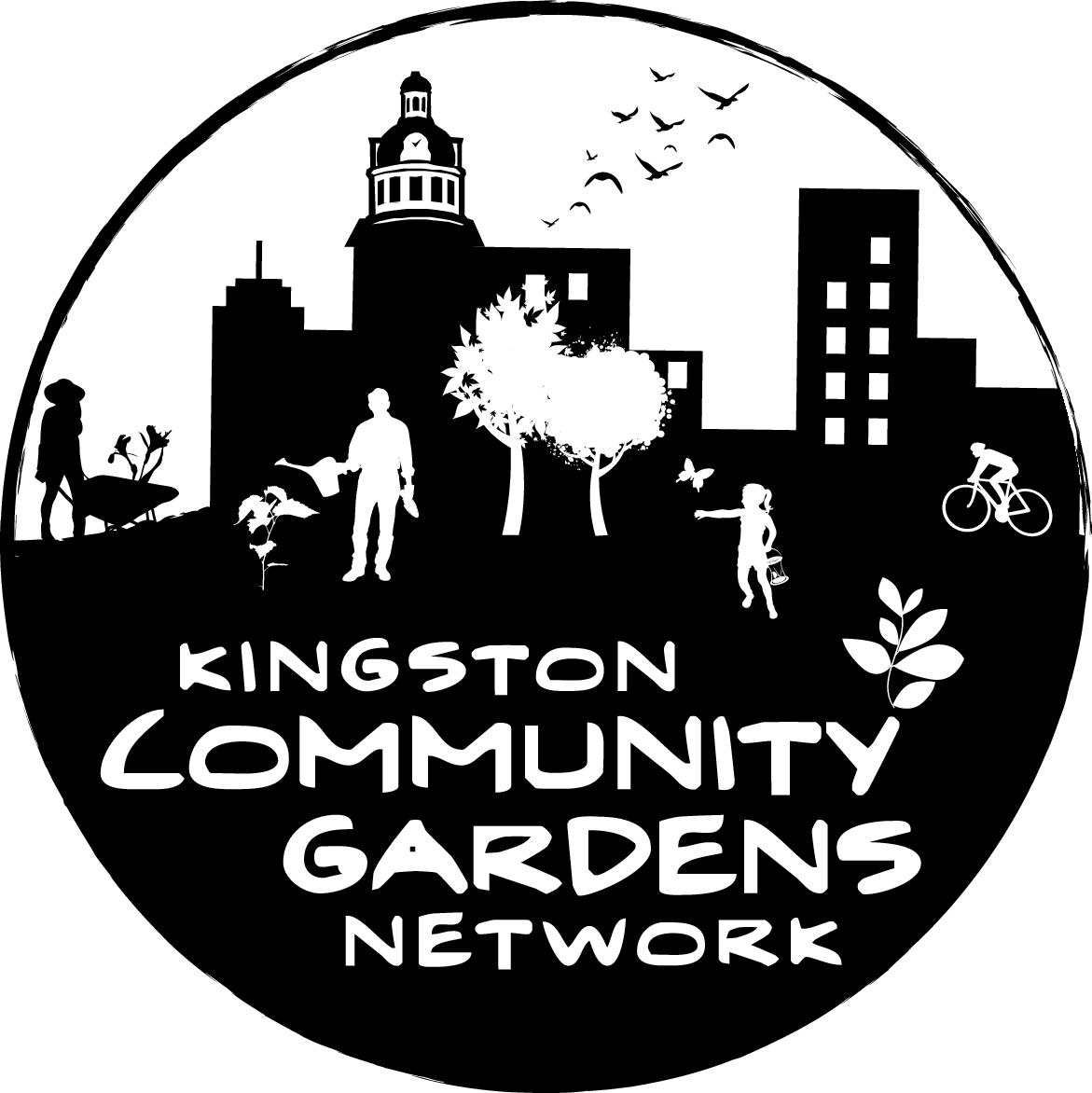 Supporting Community Gardens &

Inspiring Kingston to Grow Good Food
Community Orchards/Food Forests
​
Community orchards, or food forests, are plantings of fruit and/or nut trees that are managed by community groups. Some are attached to existing community gardens, some are independent. Below is a list of community orchards and food forests in Kingston.
​
Lakeside Food Forest​
Description: Located within the Lakeside Community Garden, Lakeside Food Forest is a regenerative urban forest garden that welcomes everyone in the community to have fun learning, growing, planting, eating and harvesting together. Instead of annual crops, we're growing a forest - the type of ecosystem native to most of our region.
Our guiding concept for planting design is a guild - a carefully selected community of species designed to support a fruit or nut tree. In fall 2019 we broke ground, planting 11 apple trees, 2 plums, 2 pears, 2 sour cherries and over 30 shrubs. Over the next few years we'll plant the supporting guild species and extend our ecosystem habitats to include a nut grove, eddow (edible meadow) and a wildlife hedgerow bursting with nuts and berries. We host monthly workbees, potlucks and a workshop series so please join us!
​
Website: Food Forest
​
Location: Lakeside Community Garden at Front Rd & Days Rd (behind Centre 70)
​
Contact: joyce_hostyn@yahoo.com
Oak Street Food Forest
​
Description: Located adjacent to the Oak Street Community Garden. Fruits, nuts, and berries from the Oak Street Food Forest can be picked by anyone. It is an inspiring environment full of life where we cultivate food, community and awareness; creating an inclusive, respectful and resilient future for all living organisms.
​
Website: https://oakstreetgarden.wordpress.com/food-forest/​
Facebook: Oak Street Food Forest
​
Size: 200 square meters
​
Location: Greenspace where Oak Street bends near the end of Victoria Street
Contact: Nicholas Laan,
Kingston Frontenac Housing Conacher Orchard
​
Location:
312 Conacher Dr.
Contact:
​
Kingston Frontenac Housing Montreal Orchard
​
Location:
1060 Montreal St.
Contact:
​
Kingston Community Health Centers Orchard
​
Location:
263 Weller Ave
​
Contact: