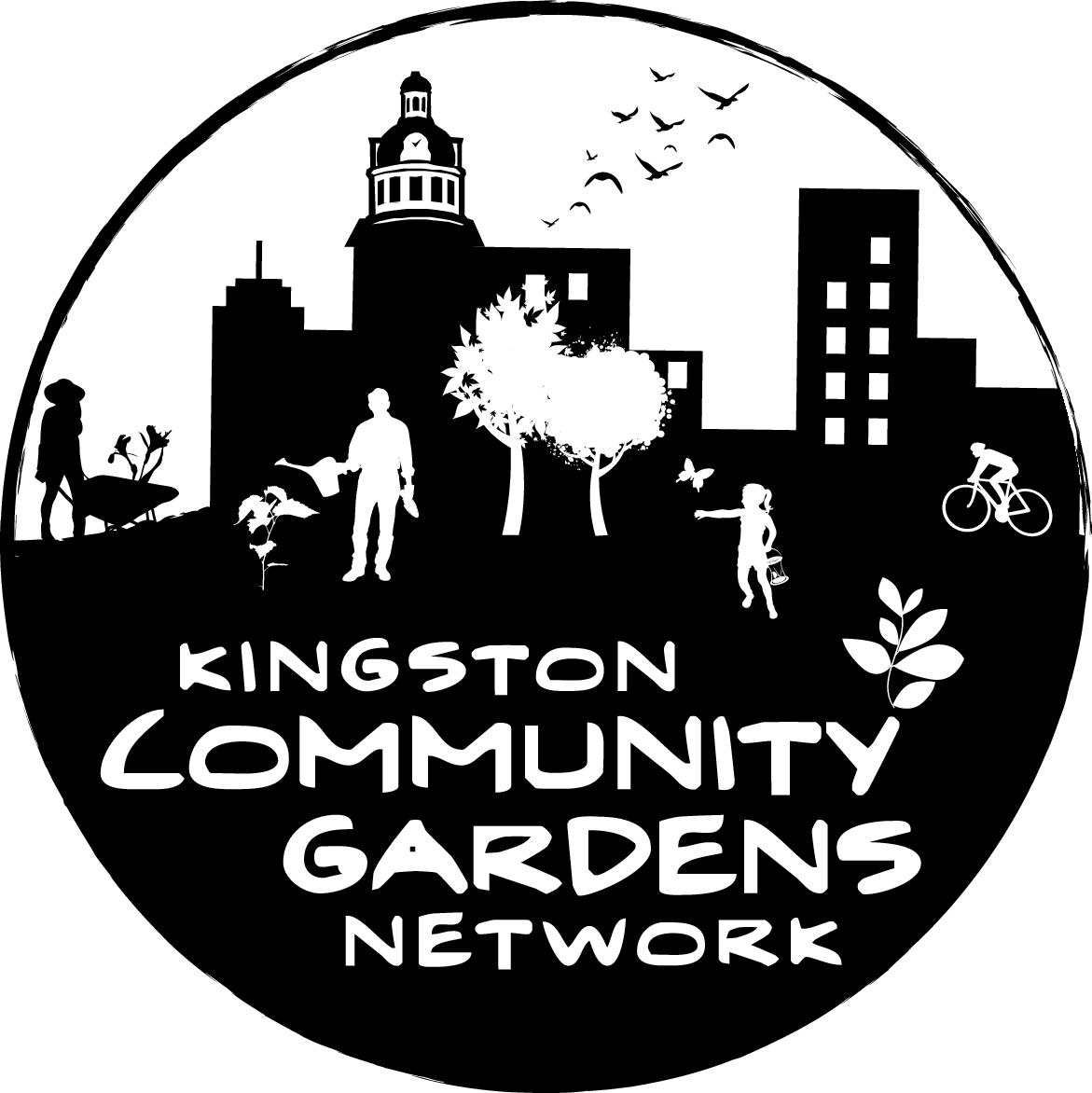 Supporting Community Gardens &

Inspiring Kingston to Grow Good Food
Kingston Area Organizations
The following organizations support community gardening and urban agriculture:
​
Municipal Resources: Documents & Forms
There are various granting agencies which may be able to provide funds or grants for your garden group. Here are a few local agencies. For other ideas, please contact us at the Kingston Community Garden Network.
Beginner Gardening Resources
To figure out what volume of topsoil, mulch, compost, or gravel to order, you will need to find the volume in cubic yards. This document will help you figure it out!
The following community gardens have accessible garden beds on site:
Calvin Park Community Garden

Elmwood Community Garden

Oak Street Community Garden

MacLean Trail Community Garden

MacLean Park Community Garden

Sunnyside Community Garden
Persons with limited mobility are encouraged to apply to garden in these beds. Contact the Community Gardens Network Coordinator to find out more.
Garden Guide – A guide to gardening that covers everything from building your soil through to harvest time. Created by the Community Garden Network of Ottawa.
The Organic Backyard – A guide to applying organic farming practices to your home or community garden. Created by Canadian Organic Growers.
From Neglected Parcels to Community Gardens; A Handbook. Wasach Community Garden, Salt Lake City, Utah. Brian Emerson, with input from the Wasatch Community Gardens staff: Ginger Ogilvie, Celia Bell, Don Anderson, Agnes Chiao and Rob Ferris.
Community Garden Start-Up Guide by Rachel Surls, and Yvonne Savio, Common Ground Garden Program Manager, UCCE March 2001 (Los Angeles, CA)