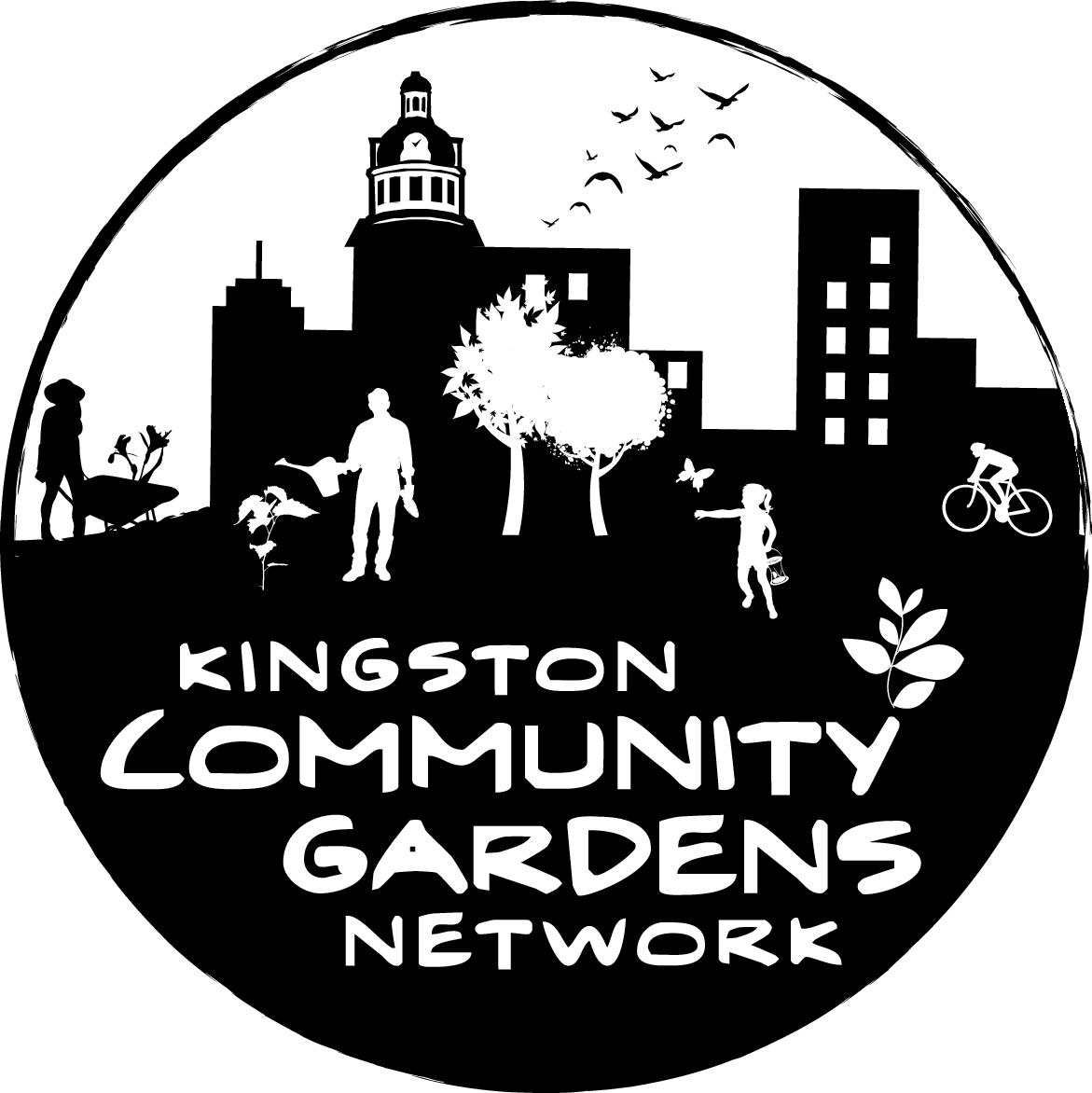 Supporting Community Gardens &

Inspiring Kingston to Grow Good Food
Gardens of Interest
​
Kingston is full of lovely garden spots that everyone can enjoy! KCGN's "Gardens of Interest" are non-food-producing gardens. Here are a few that provide interesting ideas that can be applied to community and backyard gardens alike.
​
Barriefield Rock Garden
​
Description: Envisioned and championed by Bill Robb, the Barriefield Rock Garden is intended to be a grand entrance into the city, combining beautiful views of the historic waterfront, Fort Henry, the lake and the river. The rock was cut with the assistance of the inmates from the Pittsburgh Institution. This garden is for all community members to enjoy.
Location:
Hwy 2 and Hwy 15
Hospice Kingston - Walk at City Park
​
​
Description: The Walk at City Park is a unique and inspiring landscape; a quiet place for the celebration of life, for beauty, and a whimsical place for play. The Walk is family-friendly, featuring a fountain, benches where one can sit for quiet reflection, memory stones built into the Walk's path, and well-landscaped and maintained gardens surrounding this little haven in the heart of Kingston. Flowers for every season reflect the cycle of life.http://www.hospicekingston.ca/donations/walk-city-park
Location:
Northeast corner of City Park
Joseph Dominik Garden
​
Description: The Ongwanada Centre supports and helps people with developmental and physical disabilities. The garden opened in 2006 and was designed to provide sensory rich stimuli of smells, touches, tastes, sounds and sights to be enjoyed by people with various physical and intellectual disabilities. The idea for a sensory garden originated with a day program staff member who had visited an accessible hiking trail in the Adirondacks. She wanted clients to have the same experience but in a garden setting so that they could enjoy the outdoors. The garden is fully accessible with concrete walkways and raised garden beds. The garden has won many awards through the Kingston Communities in Bloom contest and has been utilized by the public for relaxation, wedding photos and celebrations.
https://www.ongwanada.com/public-services/joseph-dominik-sensory-garden/
Location:
191 Portsmouth Drive
Paterson Park Garden
​

​
Description:
​
Location:
Roden Park next to City greenhouses
​
Contact: phaslett1@cogeco.ca
​
​
Pollinator Garden
​
The Kingston Horticultural Society put in this garden in the summer of 2011. Pollinators are what make our gardens grow, so come and enjoy some time with our buzzing friends and get some ideas for pollinator plants at the Memorial Centre's Pollinator Garden.
Location:
303 York Street (Nelson Street side of the Memorial Centre's back field)
​
Contact: maureenwilliams204@gmail.com
Water Conservation Garden
Water Conservation Garden
Utilities Kingston Water Conservation Garden
​
Description: Open to the public, Utilities Kingston welcomes everyone to come in to take a tour and discover the secrets of growing a garden that only needs to be watered in the driest of times. Also, learn what you can do to protect the water resources we depend upon. Guided 15 minute tours are available at 10:30am Monday to Friday during the summer months. Self guided tours can be done every day during daylight hours by using the interpretive signs provided.
https://utilitieskingston.com/Water/Conservation/ConservationGarden
Location:
1211 John Counter Boulevard